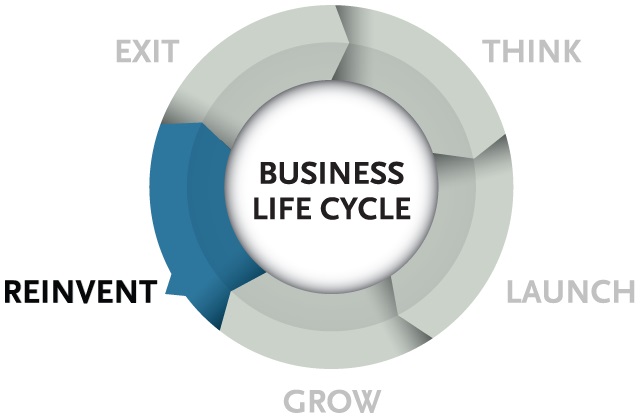 Adjust to a Changing Business Climate
Market Share/Markets

Products/Services

Assets

Change is going to happen… plan for it
One needs to look no further than the newspaper industry today to realize that even the most notable of business models need to reinvent to survive. Successful companies find ways to make change their catalyst for growth.
Reinvent your company, and plan for change, by understanding your assets and strengths and building a toolkit that will reinvent the way you do business.
Summary
What is the best path to take when reinventing your business? Ask yourself the following questions.
1. MARKET SHARE/MARKETS
Do you understand your market share?

How do you find new market share?

Should you grow existing markets?

What research do you need to do?

What is happening in the global market that might affect my business?
2. PRODUCTS/SERVICES
Should you add new products or services to your business?

Should you expand existing products or services?
3. ASSETS
What assets do you have?

What expertise do you have in your business now?

What unused assets might be sold?

What equipment do you have?
4. CHANGE IS GOING TO HAPPEN… PLAN FOR IT
How do you manage all this change?

How will this change affect your company?

What strategies do you need to employ to manage change?

What training might be needed?



Business Life Cycle Stages
Some of these resources may be self-explanatory, while others might require the assistance of an SBDC Advisor. If you need assistance, contact the SBDC office nearest you.