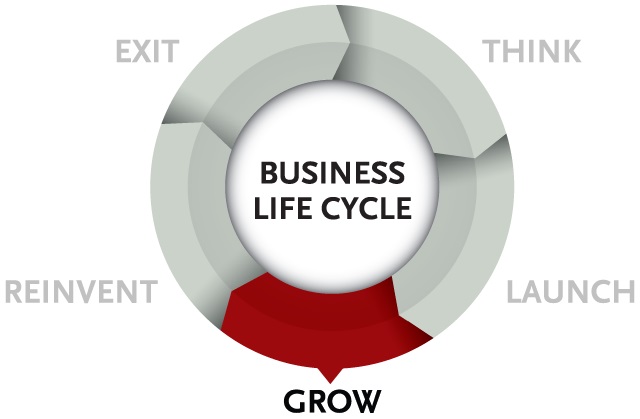 Increase Volume and Profits
Plan to Grow

Your Operational Plan

Your Team

Increasing Your Market

Your Financial Plan
Business growth can be by design or through opportunity, but in either case growing your business should provide increased profit as well as volume. We have the tools to help you assess the impact of growth on your company so you can make decisions that help you grow your bottom line while moving your business forward.
Summary
How can you successfully increase your volume and profits? Here are questions to consider.
1. PLAN TO GROW
Have you revisited your business plan to address opportunity for growth?
2. YOUR OPERATIONAL PLAN
Do you have the capacity to meet current and future sales levels?

Do you need new equipment, more personnel and/or additional working capital to increase capacity?

Do you need to increase efficiencies and effectiveness through better production processes, less waste and increased quality?

Do you need more space and bigger facilities to meet capacity needs?
3. YOUR TEAM
Do you have the right people on board?

Do you have a plan for attracting future personnel?

Do you have defined duties, responsibilities, skills, and experience needed for each position?
4. INCREASING YOUR MARKET
What is the market potential for growth?

Do you have a marketing plan?

What is your promotional strategy to reach your target market?

Have you defined a marketing budget?
5. YOUR FINANCIAL PLAN
How much capital (cash) will you need for business expansion?

How will you raise this capital (cash)?

Do you have a business plan for investors/lenders to review?

What are your anticipated sales, profits and cash flow based your expansion plan?
Business Life Cycle Stages
Some of these resources may be self-explanatory, while others might require the assistance of an SBDC Advisor. If you need assistance, contact the SBDC office nearest you.